Puklavec Family Wines and Dare Wines introduce "Seven Numbers"
31/10/2017
The Slovenian winery Puklavec Family Wines chooses to collaborate with the renowned sommeliers of Dare Wines to win the hearts of Dutch hospitality. The Slovenian family business makes fresh, fruity and aromatic wines. The quality of their wines has recently been rewarded with the special Decanter Platinum Award. That proves this winery is a serious player on the wine market.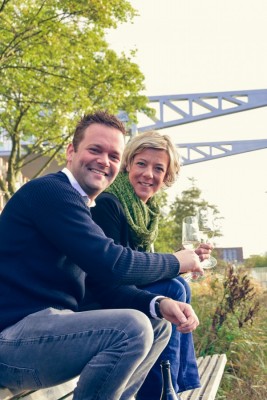 Introducing "Seven Numbers", the new brand of top single vineyard wines which Puklavec puts on the market, received worldwide  enthusiasm. After winning a Platinum Decanter Medal for the Seven Numbers Furmint 2016, as best Slovenian white wine, the brand sets of like a storm through the hotel industry.
A modern design with sleek, fruity and complex wines is the success of Seven Numbers. Each vineyard in the region is characterized by seven numbers, which means that every grape can be traced to the vineyard where it comes from.
Marketing Director and granddaughter of the founder Tatjana Puklavec: "I know Michael Daals for a long time and I am very pleased that Michael and his team are as enthusiastic as we are to conquer the Dutch hospitality together. We have the same passion and energy, so I am convinced that we are a top team. "
The two companies, both located in Tilburg, are looking forward to this beautiful cooperation. Dare Wines is very pleased to introduce the wines: "We are very proud to introduce these wines together to the top hospitality industry. Beautiful acids, good minerals and aromas with a modern approach will certainly provide a successful introduction."
Available
The high quality wines 'Seven Numbers' of Puklavec Family Wines are in The Netherlands exclusively available from
Dare Wines. For more information, go to the website: www.darewines.nl.