People who share the same love, passion and craftsmanship
Puklavec Family Wines offers a wide range of wines in more than 20 markets for different channels.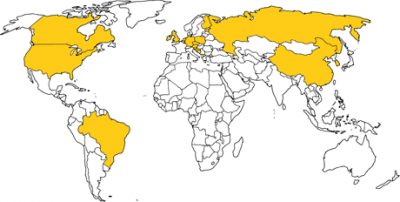 Currently producing over 4 million litres of wine, we are one of the largest exporter of wines in Slovenia. The wines have been flying all over the world with airlines, such as KLM Royal Dutch Airlines, Brussels Airlines, Air Adriatic and Virgin Atlantic. Within the retail sector our wines are well positioned in several major supermarket chains worldwide.