Our Brands
Puklavec Family Wines offer different brands and grape varieties for a variety of markets and channels. Available on the international market are: puklavec & friends, Seven Numbers, Instinct and Estate Selection. Within our domestic market (Slovenia) we offer Jeruzalem Ormož. Click on the brand logo to enter these specific websites and find out more about our brands.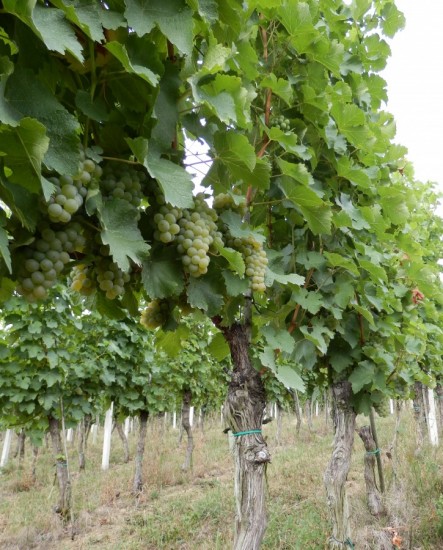 Our grape varieties
The Podravje region is often referred to as 'the Tuscany of the East'. Known for its characteristically cool climate and mineral-rich soil the Ljutomer-Ormož region is best suited to producing fresh and fruity white wines. We offer over eleven grape varieties, including Sauvignon Blanc, Pinot Grigio, Welschriesling, Traminer, Chardonnay, Pinot Blanc, Muscato and the pride of the region, the local grape Šipon (Furmint) which are used to produce different types of still and sparkling wines. In order to produce full-bodied red wine, we found the perfect spot in the sunny hills of Negotino in Macedonia. Here we grow Merlot, Cabernet Sauvignon and the local grape Vranec.
Quality over quantity
The vines are grown over a total area of 1.100 hectares of vineyard, 590 of which are owned by Puklavec Family Wines. Average harvest per vine is 2 kg. Our vineyards are spread out across terraced hillsides in the region at altitudes ranging from 200-300 metres and here we still pick every grape by hand. This is just part of the process in ensuring the highest quality for our wines. Many award-winning wines make us a serious player in the Slovenian market as well as in global export markets.