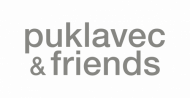 Our contemporary and cosmopolitan wines hail from eastern Slovenia: the region of Ljutomer-Ormož. Here at our vineyards all our grapes are still handpicked. Our wines deliver a more profound taste and are recognized as being dry, fresh and fruity but not too high in alcohol content.
The question of capacity or quantity may come as a surprise to some: Currently we produce over 4 million litres of wine annually and we are one of the largest exporter of wines in Slovenia. We have the capacity to supply to even the greatest of demands.
Quality is essential for maintaining the solid reputation we have established. Every step in the process is carefully considered; from defining the best timing to harvest the grapes, to the handpicking of every grape through to the use of cutting edge technology. We apply the modern, reductive way of wine making, thanks to our inert gas system we are able to protect the more delicate aromas and ensure low sulphur content in our wines. Our wine cellar is certified according to such international standards as IFS as well as BRC A announced.